2017 - 2018
History of Madness Expanded
Leeds Arts University Library
November 2017 - February 2018
RADICAL ALTERATIONS OF THE SUN: 50 YEARS OF POETRY INTERNATIONAL
​The National Poetry Library
Royal Festival Hall, Southbank Centre, London, October 2017
​Visit Southbank Centre Archive Studio and the National Poetry Library to see archival material and new work exploring 50 years of Poetry International.
Bé MặN MiMiH
Kirkstall Art Trail


Hollybush Barn, Kirkstall, July16th & 17th
Submit. Exhibit.


MARKET PLACE STUDIOS, STOCKPORT
16th June - 16TH jULY, 2017
2016
flood resistant mimih
hollybush barn, KIRKSTALL ART TRAIL, KIRKSTALL, 16-17th july
pilgrimimih: DO NOT LOOK TOO HARD FOR MEANING HERE

assembly house, leeds, 17th june - 1st july
private view: friday 24th june, 6-9pm, w/live
sound performance
2015
Please Add To & Return To: Mail Art Homage to Ray Johnson
Printed Matter, New York, USA

October 27 - November 28th
This is Renaissance
Art & zine fair, Wharf Chambers, Leeds
A616: The Marshes
Film screening, The Chequers, Walthamstow, London
1ST jULY 2015
Feinde
Group exhibition, Hardy Tree Gallery, Kings Cross, London
MAY 1ST - 14TH, 2015
2014

Canvas Soundscapes
Live art exhibition, Hardy Tree Gallery, London
​April, 2014
2013

Erkembode: not just another saint
Solo exhibition, Hardy Tree Gallery, London
7TH NOVEMBER - 1ST DECEMBER, 2013
Wildermenn
Collective exhibition, House gallery, London
​19TH - 23RD DECEMBER, 2013
2010

Saint Augustine of Hippo

Live visual translations, Soho Curzon, London
---
Powered by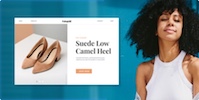 Create your own unique website with customizable templates.